---
There are no lengths Twitter will not go to in order to protect the far-left political class, even if it means defending some of the worst human beings on the planet.
Under the leadership of new CEO Parag Agrawal, Twitter blacklisted an account that was posting live courtroom updates of the trial of accused Jeffrey Epstein child groomer Ghislaine Maxwell, who is on trial for alleged child sex trafficking.
"The popular account's suspension comes amid a wide-ranging purge of anonymous accounts from" the platform, Breitbart News reports.
Meanwhile, the outlet added: "An account set up to monitor the investment portfolio of house speaker Nancy Pelosi following insider trading allegations was also taken down."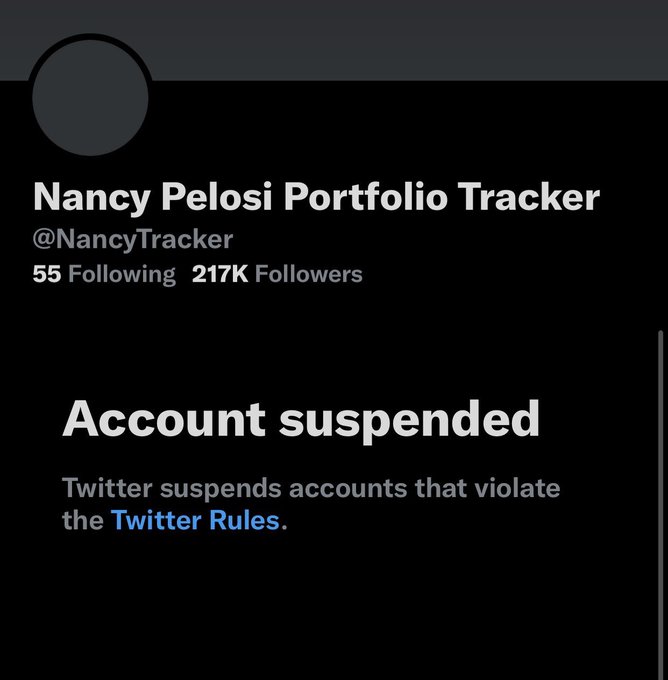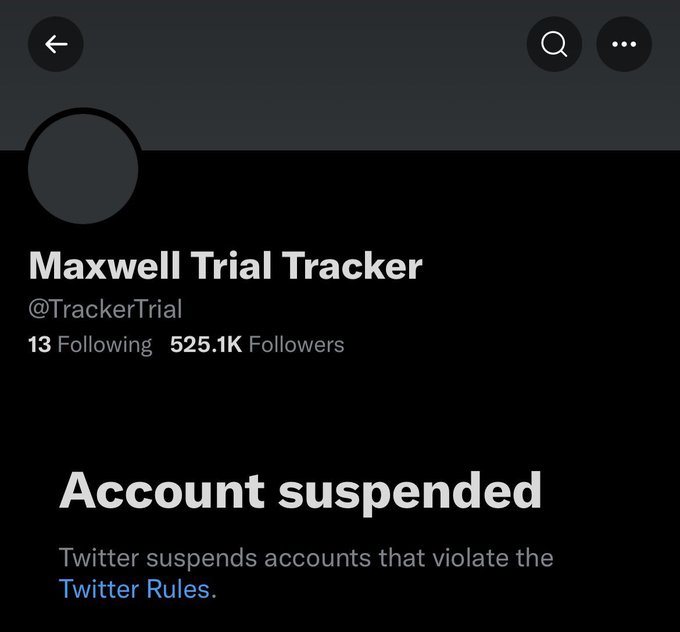 The account tracking the Maxwell trial had more than a half-million followers before it was taken down; the Pelosi investment account had more than 200,000. Apparently, Agrawal's minions are all about protecting suspected pedophile behaviors and potential corruption involving the elected official who is second in line to the presidency.
"This came a few days after a large number of highly-followed anonymous conservative accounts were taken down by the platform, and a week after Parag Agrawal replaced Jack Dorsey as CEO," Breitbart noted.
"New Twitter leadership appears to be purging right wing anon accounts. No pretext could ban all of these accounts at the same time. Some kind of new banning algorithm has been deployed, probably using network analysis to suppress an entire cluster at once," Breitbart tech writer Allum Bokhari posted…on Twitter.
Surprised? You shouldn't be; Agrawal has made it plain that he doesn't see Twitter as a 'free-speech platform' by any means.
"Our role is not to be bound by the First Amendment, but our role is to serve a healthy public conversation and our moves are reflective of things that we believe lead to a healthier public conversation," said Agrawal in an interview with MIT Technology Review last year, Breitbart noted.
"The kinds of things that we do about this is, focus less on thinking about free speech, but thinking about how the times have changed."
He went on to say that "increasingly our role is moving towards how we recommend content and that sort of, is, is, a struggle that we're working through in terms of how we make sure these recommendation systems that we're building, how we direct people's attention is leading to a healthy public conversation that is most participatory."
As Natural News has often reported, Twitter's censorship is legion, even to the point of silencing critics who don't toe the Big Pharma line.
"This is the face of the new censors," constitutional law professor and expert Jonathan Turley wrote earlier this year.
"The future in speech control is not in the classic state media model but the alliance of states with corporate giants like Twitter. Twitter now actively engages in what Democratic leaders approvingly call 'robust content modification' to control viewpoints and political dissent," he added.
"'Robust content modification' has a certain appeal, like a type of software upgrade," Turley wrote, using Twitter's own term. "It is not content modification. It is censorship. If our representatives are going to crack down on free speech, they should admit to being advocates for censorship.
And of course, in addition to banning Natural News founder and editor Mike Adams for no reason, Twitter famously banned then-President Donald Trump after joining all of the other big tech platforms to blame him for the Jan. 6 Capitol riot, which we know was a deep state-run false flag operation.
Sources include: